Decisions adopted by the seventy-fourth ordinary session 34. CM/Dec.34 (LXXIV)recommends Member States to work towards free movement of people and to strengthening intra-regional and inter-regional co-operation in matters concerning migration on the basis of the established processes of migration dialogue at regional and sub-regional levels and to create enabling conditions for the participation of migrants, in particular, African Diaspora in the development of their home countries;. For details click here
"Globally, around $300 billion is sent home each year by international migrants originally from developing countries. Invested well, these funds could play a major role in reducing poverty. The development potential of remittances must be secured by encouraging remittances, reducing the costs of sending money home, and improving the investment climate for remittances in developing countries". Extracts from the Press Release International Development Committee House of Commons United Kingdom July 04
For details of AfricaRecruit evidence and submission to the House of Commons click here
The African Diaspora have increasingly becomes a recognised force for development for their countries of origin. In 2001 remittances to developing countries stood at $72.3 billion, 42% of total Foreign Direct Investment. This is the second largest source behind Foreign Direct Investment of external funding for developing countries. It is a more stable source of capital than private capital and is expected to rise. This stability has encouraged some emerging market economies to use remittances as collateral against which to borrow on the international capital market on better terms than otherwise (Ketkar and Ratha 2001). Business Day Nigeria (25th June 2003) reported that there are over 5 millions Nigerians in Europe and North America who control a potential investment funds of $15 billion alone.
Click here for the results of recent survey on the Role on Remittances and Skills of Africans in the Diaspora
To facilitate and direct the resources of the Diaspora to capacity building the following process would be adopted by engaging the African Diaspora as a:
Source in strengthening the infrastructure and supporting the transfer of remittances from "donors" to "recipients"
Potential source of capital Developmental partner and social capital resource eg. source of information, knowledge and value capacity
Source of human capital eg. "brain gain" and "brain circulation"
Source of " nostalgia" development eg. African films, African food and products
Source of global networks and partnership
Source of charity eg. fundraising "Tourist" to their respective countries of origin
A consensus on how to mobilise the critical skills needed to build and strengthen indigenous capacities by effectively utilising the skills, knowledge remittances and networks both within and outside Africa is imperative
This is a chance for people to tell the commission what we need to do, we are very keen to hear from people in Africa, as well as reaching out to the diaspora - UK Minister for International Development MP Hilary Benn
Nigeria

Which networks do
Africa Recruit use to tap Nigeria's Diaspora?

Cameroon

Which networks do
Africa Recruit use to tap Cameroon's Diaspora?

Ethiopa

Which networks do
Africa Recruit use to tap Ethiopia's Diaspora?

Africarecruit has sponsored and supported various events in the Diaspora such as Black History Month in the United Kingdom, International African Students Association USA and various other related activities.
Jobseeker
The major obstacles to finding a job in Africa are the lack of awareness of job openings and potential opportunities, or else the jobseekers are totally unaware of their value in monetary terms to employers in Africa. Are these some of your questions:
Are there any jobs available to me?
I would like to work on a temporary, sabbatical, interim or consultancy job in Africa, is it possible
What is my worth in Africa?
Would I be paid as local or an expatriate?
Would I be paid relocation and various other benefits?
Can I work in another African country apart from my country of origin?
Can I meet people who have made the transition from the West back to Africa?
What does it take to work in Africa?
I would like to find jobs but do not know how?
I would like to contribute to Africa's development but do not how and what?
Do I have to be an African?

For answers to some of your questions visit www.findajobinafrica.com
African's in the Diaspora are increasingly being recognised as the second largest source of Foreign Direct Investment into Africa. It is estimated that over 16billion US Dollars flows into Africa annually by the African Diaspora. For more details visit www.africadiaspora.com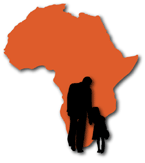 What are the events AfricaRecruit runs, and how does my organisation get involved?